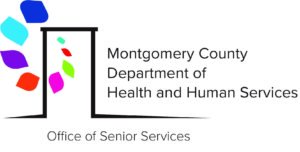 Formerly called Senior Care Case Management, Central's Senior Intensive Support (SIS) Team, in collaboration with Montgomery County Department of Health and Human Services – Office of Senior Services, will work with you to provide emotional support and resource coordination. Our SIS team will work side by side with you to increase socialization, build relationships, complete housing referrals, provide medication monitoring and environmental management. Our goal is to support you in meeting your needs while allowing you to remain in your home ensuring that you can thrive independently in the community.
Are you 60 years of age or older, reside in Montgomery County and find yourself struggling to care for your daily needs?
Do you find yourself needing support obtaining food, managing medication, completing daily activities, or managing your finances?
Do you wish to be connected to supports to help assist you with maintaining an active and rewarding life?
For more information on how SIS can support you or a loved one contact:
Norristown Location:
(610) 277-4600, Option 1, Extension 249
1100 Powell Street
Norristown, PA 19401
SIS Referral Form – Norristown
Abington Location:
(267) 818-2220
2500 Maryland Road
Dixon Building, Suite 130
Willow Grove, PA 19090
*This program is funded by the Montgomery County Department of Health and Human Service – Office of Senior Services